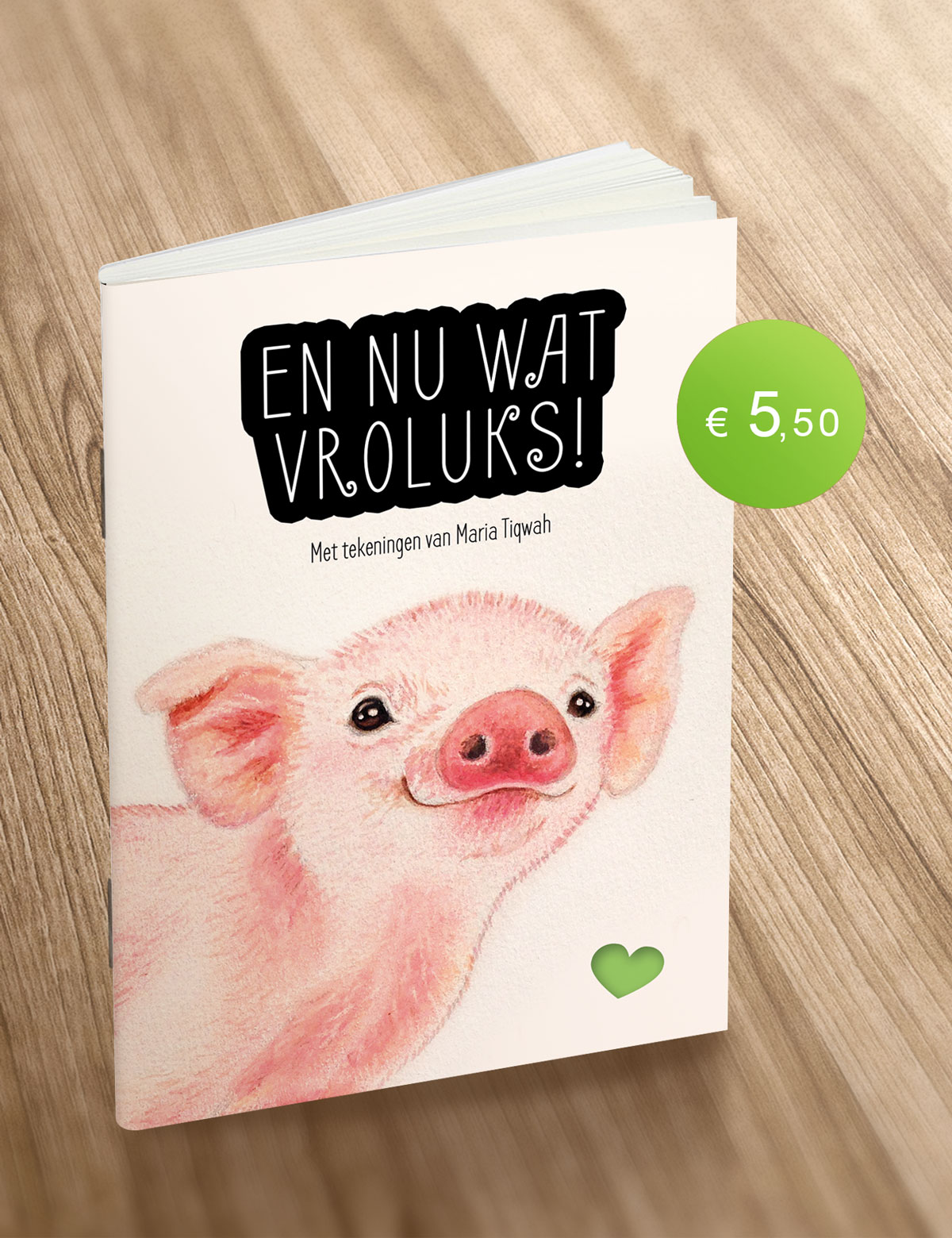 En nu wat vroluks! (And now something cheerful!)

Smiling piglets, a bird with a hat, cute deers in the forest, the Dutch illustrator created the sweetest, cutest and funniest animals on paper. She Placed them next to poems from different writers and this way the book arose: And now something cheerful! A small booklet with cute animal drawings and Dutch poems which give you a smile.
The booklet is printed C02 neutral with organic ink on FSC paper.
.
Buy online: