Deze keer geen advertentie of een reclamefolder, maar een schilderij… en wel voor poezenopvang Cat Shelter. Cat Shelter organiseert ieder jaar een online kunstveiling. De opbrengst gaat geheel naar de opvang van kleine straatkatjes.
De veiling loopt nog tot op 24 november 2012 – 22.00 uur.
Kijk hier of er een mooi schilderij voor jou tussen zit!

Dit schilderij is geïnspireerd op een straatkat die ik afgelopen winter tegenkwam. De kat was aangereden door een auto en heeft het helaas niet overleefd. Ik vond het zo verschrikkelijk en ook verdrietig dat ik niets meer voor deze kat kon doen. Ik hoop dat dit schilderij iemand aanspreekt en dat door deze veiling veel kleine straatkatjes een fijn thuis zullen vinden.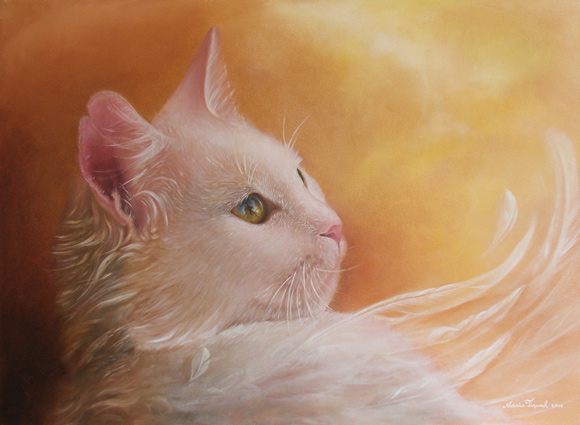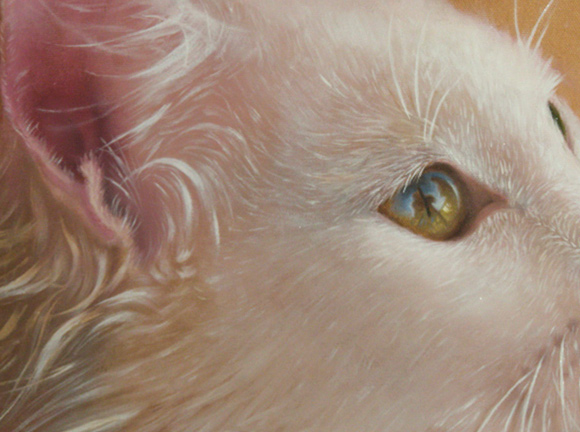 Bekijk hier alle objecten van de Catshelter veiling! En als je het leuk vindt kun je ook mijn andere dierenschilderijenbekijken.